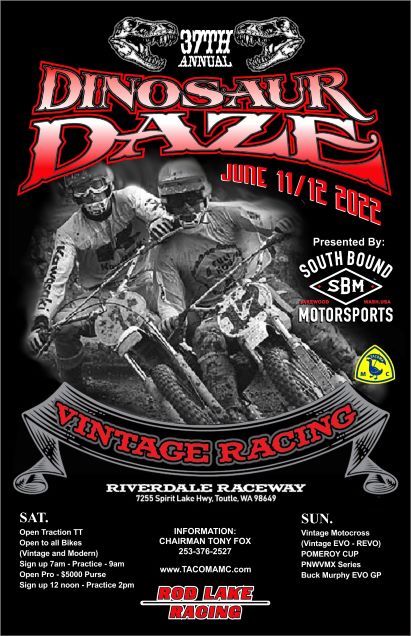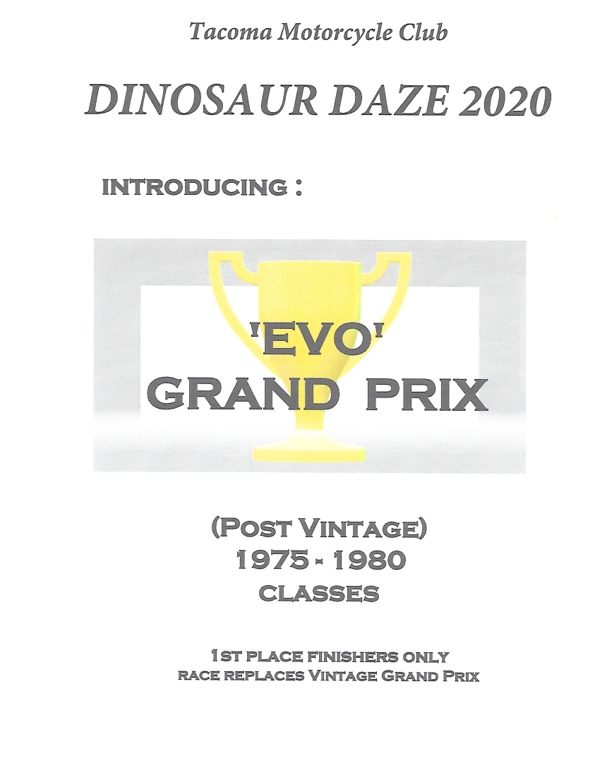 The Tacoma Motorcycle Club
Sad to report the passing of TMC member Don MacQuarrie
on Saturday Oct. 31 . Memorial will be held
sat. Nov. 14 , 1 pm @ Fruitland Grange ,NW corner 112th & 86th ave , in Puyallup.

Godspeed Don !

The Tacoma Motorcycle Club membership is dedicated to the promotion of motorcycle riding both on road and off road.

TMC, 75+ members strong, has strong family ties. The membership ranges from teenagers anxious to test their skills, to retirees satisfied with bench racing.

The interests of members are mixed between both street and off-road riding and racing. Vintage motorcycle collecting is another all consuming part of club activities.

The club also hosts several campouts, play rides and work parties for members and guests throughout the year.

The Tacoma Motorcycle Club promotes motorcycle riding and raises funds to administer club activities through events such as;

• The Wet Duck Poker Run out of Tahuya State Forest (trail riding)
• Dinosaur Daze (vintage motorcycle racing)
• The Dry Duck Poker Run (street riding)

Please see our event calendar for more information on these exciting events!
---
Featured Articles
---
Events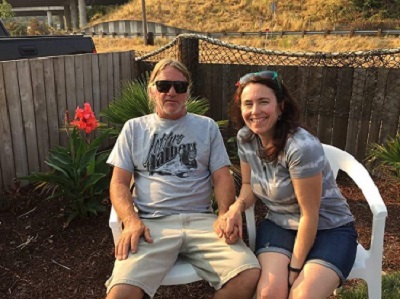 Dry Duck Poker Run
Dry Duck Poker Run 2015
Thanks to all riders and friends who came to 15th Annual Dry Duck Poker Run. Start and finish at Captain Jack's. Special thanks to Willie & Shannon ...More
---
Events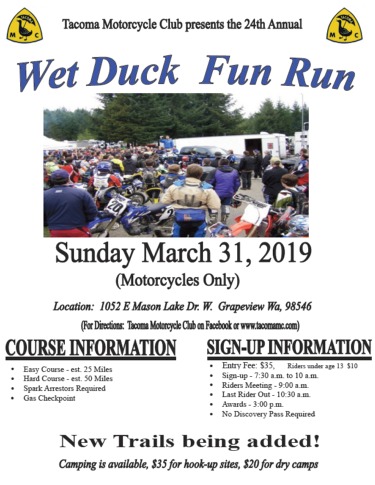 Wet Duck Poker Run
Wet Duck Poker Run - Saturday, September 19, 2015
Wet Duck Poker Run - Saturday, September 19, 2015
Location: Elfendahl Pass Staging Area - Belfair, WA
Sign-Up: 7:30am
Riders Meeting: 9:00am ...More
---